Pastoral Care
Hillsdale Hospital offers Pastoral Care Services where we reach out to a local pastor/religious leader of the patient's preferred faith or contact one of our on-call volunteer pastors if our patients would like a pastoral visit.  The on-call volunteer pastor is available 24/7 in emergency situations.  Pastoral Care Services is extended not only to our patients, but to their families and all hospital staff as well.  Additional resources include religious literature and access to technology that would allow patients to virtually visit with a pastor/religious leader or virtually attend a religious service.
A chapel is located on the Ground Floor (across from the cafeteria) that is open 24/7 for prayer and quiet contemplation.  All Pastoral Care Services are available to all people of all faiths or of no faith at all.  To request one of these services, please inform your nurse or dial "0" from your hospital phone.
Pastors & Religious Leaders can assist with:
Issues of fear, anxiety, anger, guilt or depression
Listening to concerns about your illness or hospitalization
Dealing with grief, loss and change
Praying with you
Providing sacraments and scripture
Searching for meaning and hope
Seeking God's presence
Ethical issues and end-of-life decisions
Crisis counseling
Supporting family members experiencing feelings of fear, grief or lost
Supporting the spiritual needs of hospital staff
Pastoral Care Director Lucas Miller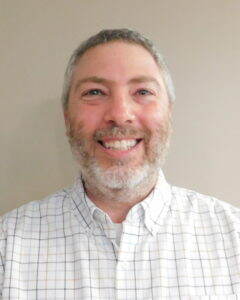 Pastor Miller's role is to ensure the provision of pastoral/spiritual care to our patients, residents, their loved ones and the healthcare team. He graduated from Hillsdale College in 2001 and Gordon Conwell Theological Seminary in 2007. He served as an associate pastor at Westgate Church in the suburbs of Boston before returning to Hillsdale County in 2010. Since returning he has served as the pastor of Somerset Congregational Church.