Multi-Disciplinary Clinic Treats Incontinence, Prolapse, Other Pelvic Conditions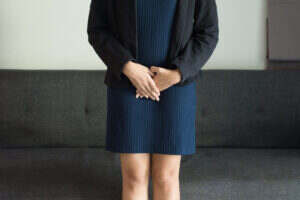 HILLSDALE, Mich.—Hillsdale Hospital, in partnership with Capital Urological Associates and under the direction of urologist Dr. Eric Stockall, is now offering multi-disciplinary care for pelvic floor conditions at the Women's Pelvic Floor Center. The center will offer urological, surgical and gynecological care, and is co-located with physiotherapy practice 3DPT.
The center will treat a variety of pelvic floor conditions, including bladder issues (such as leakage, pain, and prolapse) and bowel dysfunction (such as loss of bowel control and bowel frequency).
"The Women's Pelvic Floor Center provides a multi-disciplinary approach to come up with an individualized plan of care, all within one venue," Stockall said. "We are providing treatments that can drastically improve the quality of life for women facing pelvic floor conditions."
One appointment will provide patients access to a team of providers who will conduct a complete exam, order tests as needed and collaborate on the best individual treatment plan for the patient. Possible treatments include physiotherapy, outpatient procedures, minimally-invasive surgery and more.
"Women suffering from pelvic floor conditions often assume that they just have to live with it due to age, having had children, or other factors," Rachel Lott, chief communications officer for Hillsdale Hospital, said. "But these conditions are very much treatable, and the Women's Pelvic Floor Center brings together experts from a variety of disciplines to provide a holistic approach to patient care."

While at the center, patients will receive consultation from a team of providers whose specialties include urology, gynecology, general surgery and physiotherapy who will collaborate with the patients and each other to address the problems and share treatment methods. The team includes urology providers Dr. Eric Stockall and nurse practitioner Laura Burlew; gynecological providers Dr. Brian Sinischo, OB-GYN, and certified nurse midwife Rachel McCormack; and general surgery, with consults from the physiotherapy team at 3DPT. They will meet to review patients' conditions and work together to determine the best approach to each individual patient's care.
Clinics will be held from 8:30-11 am on the first and third Thursdays of each month at Three Meadows Medical Building in Hillsdale. To schedule an appointment, call (517) 797-5321. The center is hosting a free educational webinar about regaining bladder and bowel control on Thursday, February 16 at 12 pm. For more information or to register, visit hillsdalehospital.com/pelvic.